A report by Emma Brockes for London's Guardian.
Since winning his Pulitzer prize for criticism, Hilton Als has risen more visibly to the role of public intellectual, one that he plays particularly well: droll, genial, grand in the old-fashioned style, with occasional asides redolent of famous writers in less media-trained times. ("Derek," he says casually of the late poet and Nobel laureate Derek Walcott, a writer whose work he admires, "was a terrible person; awful man"). He is also, perhaps, instinctively at home in areas of apparent contradiction, the bon vivant who, as he puts it in White Girls, his most recent book of essays, believes in "half living life so I can get down to really living it by writing about it".
In Als's case, a life half lived is still more multifaceted than most. The 57-year-old is the son of immigrants to the US from Barbados, an African American journeyer from working-class Brooklyn to upper-middle-class Manhattan, and a writer invested in measuring the gap between public perception and his interior life, which is to say, in part, in "the whole endlessly fascinating and tiresome race subject". When White Girls was published in 2013, it elicited reviews that amounted almost to a wolf whistle; the nine essays in the book, which range from a long, dream-like account of his unlikely friendship with his "twin", a man he calls SL, to more conventional essays on Eminem and Truman Capote, try to get at the unreliable processes through which we come to define ourselves. His influences are Marcel Proust, Joan Didion and to some extent James Baldwin, and if his excesses – he writes an entire piece in the voice of Richard Pryor's imaginary down-on-her-luck sister – call to mind the New Journalism in ways that can seem dated, there is no doubting the brilliance of his ambition. Conventional narratives "feel inauthentic because they want control," he says. "I think you have to let the mess come in."
The reality for Als, growing up, were feelings of ambivalence and unworthiness, of being too big, too gay, 'too black'
The "mess" in this case is a reference to the various unfulfilled longings that sustained Als in his youth. For the first time in his life, he says, he is in what he calls "a conventional relationship", with a writer called Evan. (They don't live together, something Als credits in part for their success as a couple. "My analyst thinks it wouldn't have worked with someone who didn't understand how restorative it is to be alone.") The mess also includes the "white girls" of the title, less a reference to individuals – although he does lovingly depict a number of female friends – than the focus of cultural fascination, a unit of meaning as "other" from him as it could possibly be, and of whom, in the case of one white girl, he writes, "did I love her or want to be her?"
The reality for Als, growing up, was feelings of ambivalence and unworthiness, of being too big, too gay, "too black", according to his grandmother, and too sensitive for the world into which he was born. "I think I was just a very skinless person," he says. "And I had this terrible need to confess; and I still do it." Confessing, of course, is a bid for intimacy, and it's the mode in which Als frequently writes. "It's a bid to be loved, in some way. And to be really loved; the immense difficulty of intimacy. I used to think that the feeling of alienation that I would have was just me, but I realise that it's also a symptom of the modern world. I hate to sound like Auden, but I think there are a lot of things that I like to take into consideration for a person, where it's societal but it's also emotional but it's also circumstance. I think that's the kind of writing that I'm interested in; how did we end up here? How did we become these people?"
For Als, answering that question goes back to his mother, who was strict and self-denying in ways he considers typical of her generation of Caribbean immigrants to the US. She would, he says, have liked to have been a dancer. "She was a great social dancer, I was told, and loved Dance in America, a programme that would come on PBS, and West Side Story, things like that. She had such an imagination for other people but not herself – and I think it must've had something to do with the fact that her mother was an alcoholic. It wasn't until she died that I realised so much of her personality – about being the eldest, and being a caretaker – came from that. So if she had managed somehow to break out of that, who knows?" 
For James Baldwin, the duty to explain race became an albatross: 'Later in his career, it was a drag to read him'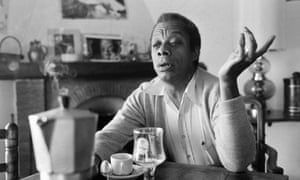 Instead, she raised her six children on limited means – she was by turns a housekeeper, a hairdresser and an assistant in a preschool – and tried to protect Als from disappointments, including her own. (Als's mother, two of whose children came from her first, failed marriage, refused to marry a second time, and Als's father lived elsewhere, a semi-permanent presence.) He tells a story of his mother, "driving with my sister somewhere in Atlanta, and the kids were being rambunctious in the back. And my mother said: 'You have to tell the kids to behave.' And my sister started crying and said: 'I'm not going to raise my children the way we were raised.' And my mother was quiet, and then she said: 'Are you in jail? Are you hungry? Are you suffering?' And so for them, it was this kind of taking care of the basic things. What I'm understanding now is that there has to be this other stuff, of stimulation and sharing."
In other ways, however, his mother was his greatest champion and enabler. She was "a woman of very few words", but she "was the most constructive listener in the world. She had an immense imagination about her kids. I would give her my writing, leave it on the table at night, and she would make comments on the paper and we never discussed it otherwise. My first editor. She'd write: 'Very good. Mommy.'" He smiles. "If you have a word of encouragement, you can do anything."
It was books that made him, more specifically the free access to those provided by Brooklyn's huge public library at Grand Army Plaza, where Als went alone, as a child, reading widely and listening to the LPs, including, improbably, one of Glenda Jackson in the 1964 RSC production of Marat/Sade. "I think those things get in your bones," he says. "Like Dionne Warwick; I feel like a plagiarist when I listen to her songs sometimes, because the rhythm of it feels so familiar to me."
"I think I was able to do things very early by myself," he says. "Is that bad? Now they would think, 'Oh, your mother didn't spend enough time with you.' How much do parents shape versus how much are we ourselves?" It's one resource, perhaps, of which modern children are deprived: "Boredom means you develop your own interior life."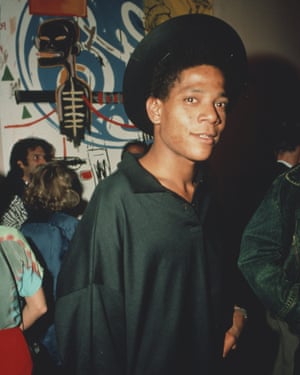 In his late teens, in the late 70s, Als started hanging out in downtown Manhattan, in the alternative art crowd that included a 17-year-old Jean-Michel Basquiat, who was a year older than Als, and a bunch of aspiring writers and artists. He started contributing pieces to the Village Voice. "It was just very exciting – we met all these great people like Robert Christgau, Ellen Willis and Karen Durbin, all these extraordinary writers. It was an interesting moment in the culture; it was and wasn't journalism. It was very specific to what the Voice would support, which was a kind of longform critical apparatus. I remember being amazed by the reporters who could do things like the Ten Worst Landlords series. I was amazed by the guys who could do straight journalism; I remember thinking I'd never be able to do that."
Did it strike him as a shortcoming? "I thought maybe I'm not smart enough. But I just don't think I was interested enough in the stories in that way. I was much more interested in what I felt about something. The beginning would be interesting, when I had that moment of interiority, then the minute I had to be quoting all the time …" He makes a snoring sound.
Als's writing was sharp and elliptical, and would continue to be so. He began contributing to the New Yorker in 1989, joining the staff five years later and becoming the theatre critic in 2002. Part of the joy of reading Als is that one can never predict which way he will go. On Lena Dunham, a few years ago, when Girls was criticised for being all-white: "Dunham is accurately describing the ways in which, once things get sexual in her world, and girls become women, the universe gets polarised, segregated – her female characters are looking for white male validation, which is their right." On Bob Fosse: "His strongest work is vibrant with a sense of right and wrong – or, more specifically, of why doing wrong can feel, to the corrupted soul, so damningly right." On Amy Schumer, "putting herself down in the language of schoolboy misogyny", he writes of "the limits of perversity, and how, at times, the comic has to circumnavigate her own intelligence in order to make the character 'Amy Schumer', self-described 'trash from Long Island', come to life". 
For black people, being around white people is sometimes like taking care of babies you don't like
These assessments are deeply satisfying and also, in Als's view, limited by format. One of the pieces in White Girls is a profile of André Leon Talley, the former editor-at-large of Vogue, which if he was called on to write now, says Als, he would approach differently. "In order to write anything profile-driven, I would become the person; and then I would analyse the person from within. Earlier, I would analyse them from without. But if I was going to write about him now, I would do it internally, so then it would be fiction."
As it is, Als isn't interested in the modern urge to overexplain, nowhere more so than on the subject of race. "For black people," he writes, in one of the best lines in the book, "being around white people is sometimes like taking care of babies you don't like" – babies whose innocence of the dynamics affecting people of colour is at best tiresome, at worst grotesque. And yet he is equally tired of the pieties he is expected to observe. Als was delighted, recently, when a student in his writing class at Columbia University had the gall to criticise Baldwin, for whom, says Als, the duty to "explain" race became a terrible albatross. "For Baldwin, later in his career, it became a real problem, because that's what his job was, and it was a drag to read him or watch him. A student that I had today was so great; I asked him why he was in the class and he said, 'I'm here because James Baldwin is really shady.' And I started laughing; I said, 'This is a breakthrough! He's not a saint! He has a shtick!' It made me so happy that we can actually now start to humanise him. And that's what I hope I can do as a writer."
He is also committed to enjoying himself and the world, in a way that makes him terrific company. He took, as his date to the Pulitzer prize ceremony last year, "my great friend Rachel Weisz". (The actor got a kick out of meeting all her writing idols, he says. "These guys are in suits three sizes too big with tuna fish on it, and she's like, 'Oh I loved your essay'!") Did his mother, who died in 1989, live long enough to see him flourish? Als smiles. "She lived long enough to see that I was really different from her other kids." He laughs. "I was like her weirdness. Her weirdness realised. It was just one of those things – I'd be walking down the street and think, 'Oh right, I'm your weird self.' I think she would have been amused. And then she'd have said, 'Don't get too much of a big head.'"
• White Girls is published by Penguin. To order a copy for £8.49 (RRP £9.99) go to guardianbookshop.com or call 0330 333 6846. Free UK p&p over £10, online orders only. Phone orders min p&p of £1.99.