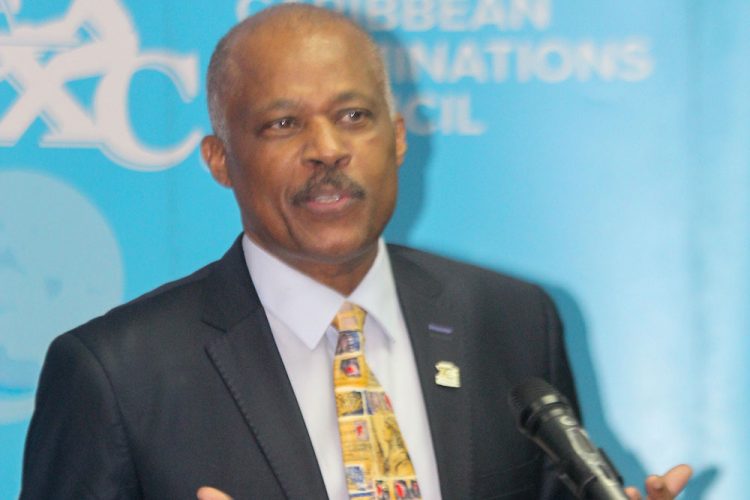 A report from Searchlight.
HAVING FOUGHt for things like Independence and the abolition of slavery, Caribbean people are exhausted and tired, which is the root cause of many of our social and economic problems.
While that theory is shared by some academics, Barbadian historian and scholar Sir Hilary Beckles disagrees and he wants the region's young scholars to prove him right.
While addressing the gathering at the Caribbean Examination Council's (CXC) presentation of awards for outstanding performances in the May/June 2018 examinations, Beckles, vice chancellor of the University of the West Indies (UWI), said that it seems to outsiders that we are tired.
"…having fought against slavery, having fought against indentureship, having fought against colonization, having fought for the right to vote, having fought for Independence, having fought for social and racial dignity…
"Having fought these battles over the last 300 years, …we are drifting and many of the social and economic ills are the result of the fact that we are now tired and exhausted," Sir Hilary told a packed Methodist Church Hall.
He however added, "I do not believe this to be true. I believe it might be true that we are at a moment where we are taking a new guard.
He said it is possible that the region is at a moment of reflection and we are looking to the youths for the leadership of the next phase, hence the importance of recognizing young talent during events like at the annual CXC awards.
He encouraged the scholars to go forth and serve the region as their input and the contribution of other young persons will determine, "what our societies will look like, what our economic growth process would look like, what social justice will look like, what the culture would look like, the ethics and morality."
Sir Hilary stressed that the region is looking to brilliant young people, "to pull us out and pull us forward," while he noted that he is of the belief that the awardees are "the tip of the iceberg" and behind them are thousands of highly focussed, disciplined and bright young Caribbean men and women looking to the future.
"You are the gifts of your ancestors, you have come hither because there is a long legacy behind you and there are many organisations that surround you and this is why you are here. you are here because you have been brought here and now, we are getting ready to pass the baton to you," Sir Hilary said.
He also added that recognizing talent and genius is part of mobilizing persons to serve the good of wider society and the community.
"I believe this is precisely what we are dealing with in the award ceremony, the recognition of young intellect which we will urge to go forth and serve people," Sir Hilary said.