A report from the BBC.
As an exhibition opens in Port Talbot(Wales) to celebrate the untold stories of Jamaican elders in the city, here we hear voices from the first and third generations.
Luther Gregory, 81, spent much of his career working in the steel works. He said: "I've lived in Wales for sixty years, since 1958.
"I had no desire to spend all this time in Britain.
"All I wanted to do was go back home after five years.
"But I was a young man and I met a young woman, and got tangled up and married and had children.
"When I got here, I remember being really surprised by how the British people were with black people.
"Jamaica is a small island but a very mixed nation.
"My grandfather was white Scottish, but my mother was black.
"Then I came here and it felt like a performance.
"You walk down the street and see the looks people give to you – not everybody but a good per cent.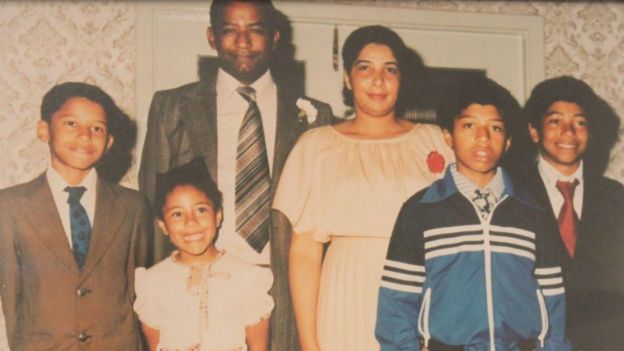 'A friend once told me, 'Luther, you will make friends anywhere you go in the world'.
"But there was a strong reaction by people when you were having dinner in a hotel or restaurant.
"This was 50, 60 years ago and I suppose it is different now.
"I have five children, and three are married to white partners.
"When I look back on my life, I don't regret coming to Britain because I learnt a lot.
"You see the good parts and the bad parts.
"Even when people are funny, you get over it and make friends with people.
"When people know who you are, they change their mind.
"They will say, 'that guy, that lady; there is only one thing different and it is the colour'.
"You can't weigh up colour. You have to weigh up what is in the heart."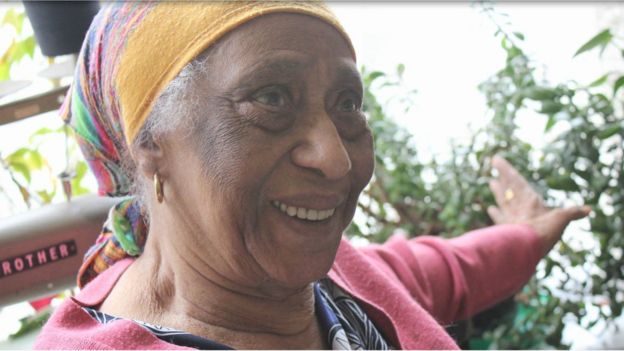 Gertrude Wellington, 91, came over to Wales in 1956. She said:
"My husband had a job in the steel company so I came over, bringing the children.
"I had heard of how Britain was paved with gold, not that I wanted gold, just something bright and uplifting.
"But all I could see was chimney and smoke and brick walls. There were no proper houses; they were all stuck together.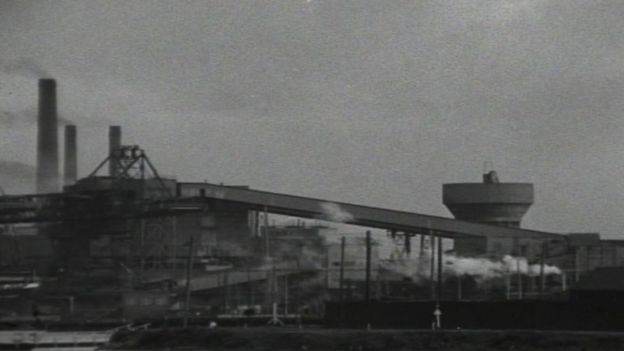 "You never find that in Jamaica.
"We all had to learn the way of the Welsh and sort our lives out.
"I ended up helping new arrivals fill in documents and forms.
"People piled into my front room every Sunday and I was so busy, I didn't have time to cook dinner.
"One day, the social security office sent for me.
"When they opened the door, I saw on the table a big box of letters and forms I had filled in.
"I thought I had done something wrong, but the lady said, 'Don't worry, we just want to know if you are the only person from Jamaica who can read or write?'."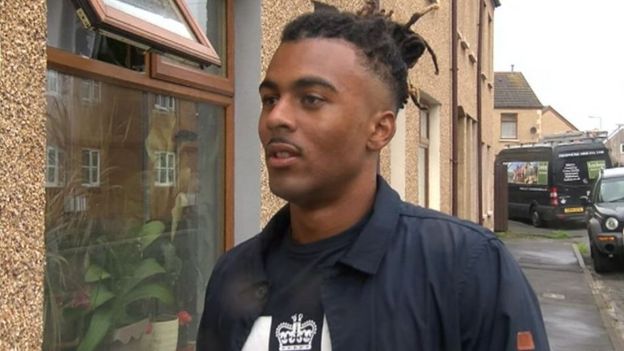 Cassius Walker-Hunt, 22, is a third-generation Jamaican, currently living in London. He said:
"A lot of us younger generation Jamaicans have moved away from Port Talbot for work, but we still feel like a community and have great get-togethers when we are back.
"I came back for funeral the other day as Nana Bird had passed away, an old first generation woman.
"In our tradition, the younger people fill in the grave.
"So we had shovels while everyone else was singing old hymns.
"It was a really nice thing to do and we will pass it onto the next generation, along with our recipes and love of fresh food.
"I am third generation, so I feel 50 50 Welsh and Jamaican.
"I speak Welsh too, so that's a massive part of my life and I don't want to lose those roots. I love both my heritages."
The exhibition film project 'Just Ah Likkle Piece of Jamaica Inna Port Talbot,' by Valley and Vale Community Arts, will be in the Aberfan Shopping Centre in Port Talbot until 6 October.